THIS WEEK'S POPULAR PLATTERS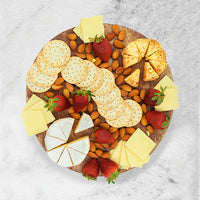 It's time to graze!
With our freshly prepared grazing boxes, you won't have to prepare a thing.
Our grazing boxes are perfect for all occasions! Whether it's a gift for
that special someone, nibbles on your weekend date, brunch with friends or corporate gatherings!
Regardless of the event, if it's worth celebrating, it's worth doing right.
feed me